PBXes (http://www1.pbxes.com/forum/index.php)
- English (http://www1.pbxes.com/forum/board.php?boardid=16)
-- News (http://www1.pbxes.com/forum/board.php?boardid=17)
--- Season's greetings (http://www1.pbxes.com/forum/threadid.php?threadid=1608739137)
---
Posted by i-p-tel on 23.12.2020 at 16:58:
Season's greetings
... and best wishes for the New Year!

Thank you very much for your continued support while navigating choppy waters during pandemic. The DoS attack in November showed us how important reliable partners and properly tuned cloud solutions really are. We are working for you on stable and even more innovative solutions. For bringing events into the net we are launching a new platform jola.live.

On the pic you can see Pascal on a SUP. Two years ago we opened a new additional business zollhafen.com. Sports not only have a positive impact on our company's overall performance but that of our clients, too.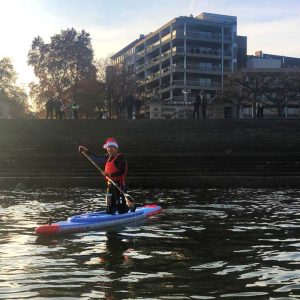 Powered by: Burning Board Lite 1.0.2 © 2001-2004 WoltLab GmbH
English translation by Satelk